I am so excited about this post! Not only this is going to be a book blast, but the review will be done by a guest reviewer. Her name is Chelcie and she is just AWESOME.
Fate hasn't always been friends with Isabelle West. In fact, fate has been a down right b!tch.
Isabelle has learned the hard way how hard life can be when fate isn't by your side. It can hand you dreams on silver platters, but it can snatch them right back and hand you nightmares. One thing Isabelle knew for sure fate was consistent with was taking away everything she ever loved.
For the last two years Isabelle has been slowly clearing the clouds of her past. Happiness is finally on the horizon. She has a thriving business, great friends, and her life back. All she has to do is jump over the last hurdle…her ex-husband.
When problems start causing her to fear her new life, and memories that are better left forgotten start rushing to the surface the last thing she needs is a ghost from her past to come knocking on her door.
Axel never thought he would look into the eyes of Isabelle West again, and he wasn't sure he wanted to now. He's carried his anger for so long he isn't sure he can just turn it off, but when he is faced with protecting her and an unexpected desire to have her again, life gets a little more complicated.
How will Axel and Isabelle deal when all their cards are put on the table and everything they thought was true blows up in their faces?
Hi, my name is Chelcie and this is my journey to becoming an AXELAHOLIC. It's not a very proud moment for me to admit this, it's not like I said "Hey, today I think I will be weak, broken and completely f&cked up" but I think in order to come to terms with all these f&cking emotions, I need to start from the beginning.
I have many vices (candy, soda, tv, goodreads and now Axel) so while browsing goodreads, I came across a book cover. Now I am the biggest coversnob or coverwhore you will find, so seeing this cover blew me away. I immediately added to my TBR and have been stalking the book page ever since.
After a very "nice" status update it made the author LOL I was sent an ARC. Yes ladies and gentleman. I was given the chance to read this book before it was released.
I've read a lot of books. I love a lot of books. I've given a lot of great reviews (if I don't say so myself) Hear me when I say this , Axel is absof&ckinglutly AMAZING. I started reading at 5:00 PM last night. Its not pretty, but I ignored my children, I took my iPad with me to the bathroom and even read while eating. My husband asked if I wanted to watch a movie and I'm like
Shut the F&ck up, can't you see I'm reading. MOMMY NEED SOME ME TIME
What a f&cking prologue. This is a prologue of prologue genius. It pulled me in, had me gasping for breath (this will be a common occurrence during this book).
Isabelle had it all. The love her life, parents who love her and her entire future just waiting for her. Isabelle and Axel have the fairy tale love going on, but he is going off to the Marines.
Little did I know, the last time I look into these eyes would be when he turns around to wave while walking up the steps to the bus, the bus taking my heart with it. A heart that never returns to me
She will wait for him. She loves him that much. But things don't always go as planned. Stuff went down, things happened and decisions were made. Isabelle goes to college, meets Brandon and gets married. But he wasn't who she thought he was. He was a wolf in sheep's clothing. The devil dressed as an angel. I f&cking hate him. I want to junk punch in the balls numerous times. If anyone deserves that, its Brandon.
Fate might hate me, but that doesn't stop me from hoping one day she forgets about her favorite chew toy. When that day comes I hope karma has some fun with that b!tch fate.
She becomes Izzy, she tries to move on and has the best support system with Dee and Greg. They way they interact together and the things they say had my laughing my ass off
Liquor Delivery Bitch
My Vagina is seriously going to be playing peekaboo all night
So you can see through f&cking wood and steel now? I didn't realize you picked up f&cking super powers. Remind me next f&cking time to just have you beam me the hell over, sure as f&ck will save on gas.
Dee and Greg are Izzy's saving grace. They try everything they can to keep her safe and sane. But again, fate rears her evil head and punches Izzy in the f&cking ovaries. This poor girl can't catch a break.
I love Greg. He is amazing.
Just because I know my pussy doesn't mean I know this sh!t. I eat it and when drinking it down, I damn sure don't do that out of a f&cking glass.
We are then introduced to HOT WALKING SEX ON STICKS. John Beckett, Zeke Cooper and Maddox Locke. These men need to come with a panty warning. A warning that your panties might fall right off when they walk into a room. Hot Damn!!!!!
Reid walks up to introduce himself and BAM heart attack. If its possible at that exact moment, I swallowed my heart and it was beating the f&cking sh!t out of my stomach. Big shit went down right there.
These men become part of Izzy's every day routine as they try to protect her. You end up falling in love with them all. I don't know who I love more, my heart is being pulled in way to many directions during this book.
Have you ever a moment while reading book when time stops. It literally makes you stop breathing and all you can think is WHAT THE F@CK just happened. Well this book delivers a lot of those moments.
This book is full of hot, steamy, out of this galaxy sex. While reading you know it is going to be hot. you know it will blow you away, but when it happens it is down right EPIC.
He smirks
I blush
He winks
I lick my lips
His smile is instantly wiped from his face
Hear me now and understand me
I can't say to much more about the book from here on due to not wanting to give anything away. But there is some really f@cking hot moments that you will not be left dry.
Me Tarzan taking Jane to tree house where she wont wear clothes and we will play bedroom aerobics for the rest of the days
I scream
He moans
I cry out his name
I cried, yes blubbering crying. I was laying in bed, it was 11PM and my husband wakes up thinking I had a nightmare. I was like no babe it just Axel.
There are more shocking, gut wrenching moments where I screamed NONONONONON. please god no.
All I have been able to think about is this book. Its consumed every ounce of my soul.
This is me last night, this morning and right f&cking now.
When you are with me I am free
My strength. My heart. My everything
Our love now continues forever
Amor Vincit Omnia
Harper Sloan this is for your brilliance, your devotion, your amazing imagination, your mind and your astounding determination. Thank you i will never be the same after this.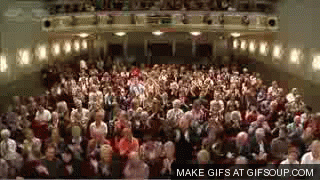 WHEN THIS BOOK IS RELEASED, WHICH IS SOON, GO OUT AND BUY IT. YOU WILL NOT BE SORRY. YOU CAN QUOTE ME NOW, THIS BOOK WILL BE THE NEXT HOTTEST BOOK OUT THERE. IT IS MY GOAL TO MAKE THIS HAPPEN.
Harper lives in small town Georgia just a short drive from her hometown of Peachtree City. She (and her 3 daughters) enjoy ruling the house they dubbed 'Estrogen Ocean', much to her husbands chagrin. Harper has a borderline unhealthy obsession with books; you can almost ALWAYS find her with her eReader attached. She enjoys bad reality TV and cheesy romantic flicks. Her favorite kind of hero--the super alpha kind!
Harper started using writing as a way to unwind when the house went to sleep at night; and with a house full of crazy it was the perfect way to just relax. It didn't take long before a head full of very demanding alphas would stop at nothing to have their story told.
Chelcie is a California girl to the bone. She wouldn't want to live anywhere else. She is also obsessed with reading. Always has been and always will be. If you give Chelcie her iPad and/or a delicious book then she is one happy girl. She is the queen of multitasking. She can read, watch TV (to appease her husband) and keep her three beautiful girls in line all while staying sane (well as sane as a mother of three girls can be). She has recently become addicted to reviewing and loves the way it makes her feel to rave about a book she fell in love with.